We combines the latest security and home automation technology so you can remotely connect with your home and loved ones, and stay in control of your world on the go.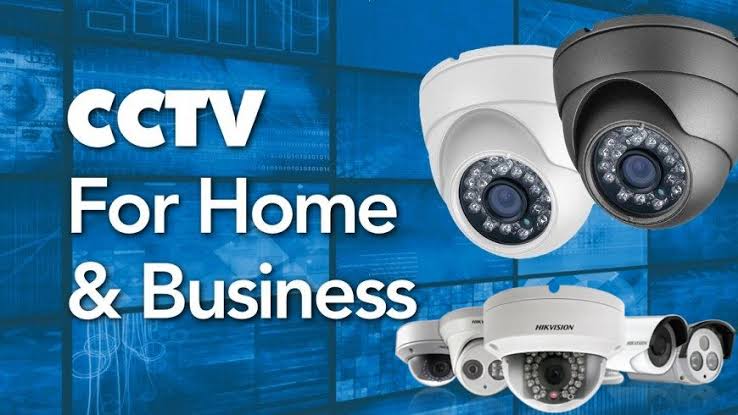 For home or business security, nothing is as effective as video surveillance and CCTV. Not only does a CCTV equipment installation deter would be thieves, but also it provides vital evidence that can be used to trace perpetrators of crime. For businesses, CCTV is essential these days and not just for keeping your property protected, but also to ensure the safety of your employees. Householders worried about burglary or antisocial behaviour in their neighbourhood can also benefit from a CCTV security camera installation, which can provide round the clock video surveillance keeping you and your property safe.
London Locks Ltd is a local Locksmith & CCTV company that covers the London and Middlesex area. We provide CCTV installation services and CCTV repair to both householders and local businesses. As a local CCTV company, we pride ourselves on our relationship with our customers, which is why so many residents and businesses in London and Middlesex turn to London Locks Ltd when they want surveillance camera security for their premises. We use all the latest CCTV equipment, including wireless security cameras and the latest in IP security cameras for remote access. London Locks Ltd also provides impartial and unbiased advice and we give all our customers the benefit of over 5 years industry experience. 
Whether you want comprehensive CCTV security systems for a business, or a single outdoor security camera for your home, London Locks Ltd provides free site surveys for all our customers. We do a complete CCTV survey of your home and business and give you the benefit of our experience to ensure you are getting the security camera system that will work for your property and your budget. Furthermore, following our CCTV survey we give all clients no obligation next day written quotations, so you know exactly how much your CCTV camera install will cost.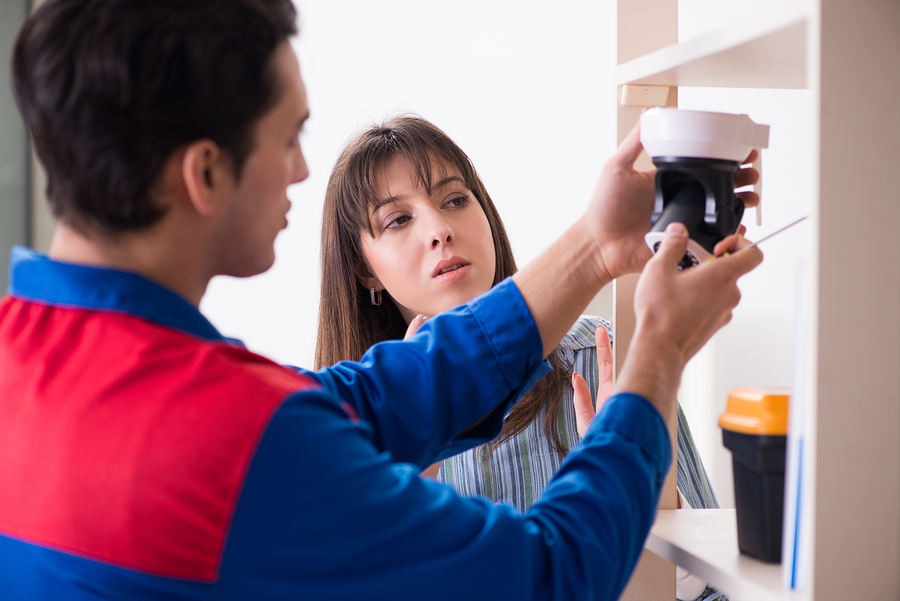 London Locks Ltd, we keep abreast of all the latest developments and innovations that hit the security camera marketplace. CCTV technology is changing rapidly, and we ensure our customers have access to all the latest video surveillance systems. We specialise in the latest internet security camera technology, including wireless security cameras and the latest in IP security cameras. We also have a wide range of remote access solutions, so a CCTV camera can be linked to your Iphone or Smartphone or monitored on a regular desktop PC. We also have a range of covert and visible video surveillance devices, which include the latest motion detection, night vision & day cameras and security cameras displayed or hidden.
All our CCTV engineers are highly experienced, professional, and vastly experienced in installation of CCTV systems in all London and Surrey areas. We never cut corners and always put the needs of our customers first. Furthermore, our surveillance camera fitting is quick and efficient and we never leave a mess. In addition, we have experience with all sorts of security cameras so can repair and service all existing CCTV installations. Whether you need a new camera system install, an existing system repaired, or just want some friendly, honest advice from a local independent CCTV camera company, call London Locks Ltd and ask about our free site surveys.
Free CCTV Installation Advice
Home Security Cameras Fitted
Cameras To Protect Your Property
CCTV System Upgrades
Remote Access Cameras
Iphone & Smartphone Access
CCTV Maintenance Contracts
Motion Detection Cameras
Wireless Network Cameras
CCTV System Repairs
Maintenance Agreements
Outdoor CCTV Cameras
Internet Security Systems
Night Vision Cameras
Free Site Surveys
Same Day Service
Next Day Written Quotations
Security Products, suppliers of professional CCTV Cameras from top manufacturers. We supply a vast range of professional products from leading manufacturers at low prices  to trade and industry. 
We are authorised distributors of HiWatch by HikVision, Dahua, Genie, Twilight, Gantz and Samsung IP CCTV Cameras and Analogue HD CCTV Cameras
HiWatch by HikVision Analogue HD CCTV Cameras
HiWatch by HikVision IP CCTV Cameras
Dahua Analogue HD CCTV Cameras
Dahua IP CCTV Cameras
Genie Analogue HD CCTV Cameras
Genie IP CCTV Cameras
Twilight Analogue HD CCTV Cameras
Twilight IP CCTV Cameras
Gantz Analogue HD CCTV Cameras
Gantz IP CCTV Cameras
Samsung Analogue HD CCTV Cameras
Dahua CCTV Camera Distributors
We are authorised Dahua distributors. Dahua Technology is a world-leading CCTV surveillance solution provider. The company's products include the advanced series of 4K, IP & HDCVI products.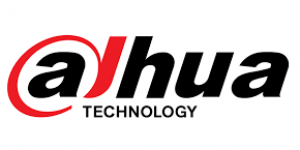 HiWatch by HIKVision CCTV Camera distributors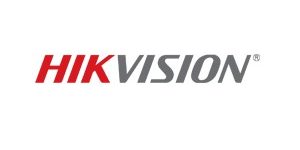 HiWatch by Hikvision are the UK's leading brand of IP cameras and accessories, they provide the highest quality cameras, offering the best value for money on the market. The 4MP range of cameras are exceptional and offer versatility, reliability, and ease of use making them perfect for many applications.
Genie CCTV Camera Distributors
OLSP are closed circuit television and DVR Recorder experts having worked in the industry since 1981. Our customers receive high quality advice which they can rely upon when selecting the parts they need to install a CCTV system.
All our products are listed with full technical specifications and descriptions making selection much simpler.
We offer a selection of CCTV products aimed at the DIY installer from ESP Electronics , this company provides a unique service, an end user technical support call centre designed to help you to achieve a fully installed and working system complete with CCTV DVR of professional quality fully connected to the internet.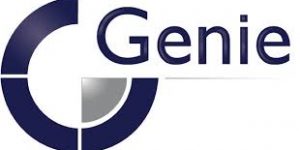 Twilight Pro CCTV Camera Distributors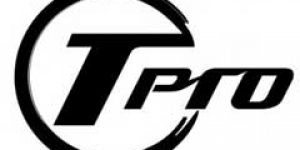 Our CCTV catalogue also contains a large selection of products including CCTV DVR recorders aimed at the professional market, this range of products is usually supplied to installers who provide a service to design, install and maintain CCTV systems, click here to see our most popular CCTV cameras .
Online Security Products. suppliers of professional CCTV equipment to CCTV installers across the UK and Europe at low trade prices, one of the leading CCTV suppliers in the UK.
Ganz CCTV Camera Distributors
Authorised resellers of Dahua, HikVision, Genie CCTV, Twilight, Dedicated Micros, Computar, Ganz, Samsung, Vicon, Alien, Cobra, Venom.
Dome cameras, Bullet cameras, Eyball cameras, PCB cameras, Vandal dome cameras, Covert cameras, AHD cameras, HDCVI cameras, IP cameras, HDTVI cameras, DVRs, NVRs, Hybrid DVRs, Security cameras.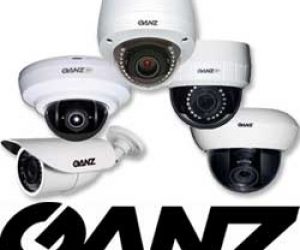 Samsung Hanwha Techwin CCTV Camera Distributors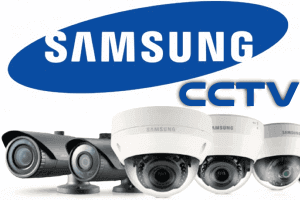 CCTV systems have recently moved from 720 X 576 pixels per frame to 1920 X 1080 pixels per frame (1080P) as a starting resolution, using conventional CCTV co-ax or cat5 cables and called Analogue-HD these CCTV cameras provide 2MP resolution and 16:9 widescreen format. There are competing HD CCTV formats such as AHD, HD-TVI, HD-CVI etc. however most CCTV DVR recorders are multiple format, however you should check that the recorder you select is compatible with the CCTV Camera you like. Alternately there are IP systems available, utilising CCTV NVR Recorders these offer up to 12MP resolution but are more difficult to install and maintain.