Keyless door locks utilize the latest technology to give you more protection and more versatility. With keyless door locks, you can take advantage of several methods of accessing your home or business with no key, including keypad with pin codes, smart card/fob reader, fingerprint reader, and smartphone access.
Locksmiths Ltd always keeps with the times! We offer the latest keyless entry systems to both residential and commercial clients in London. We can help you choose the best keyless door locks to protect your home or business, install new keyless locks, and replace your existing mechanical locks with new state-of-the-art electronic keyless models.
Locksmiths Ltd designs and installs commercial keyless door locks for retail stores, single offices, multi-building office complexes, banks, commercial spaces, hospitals and more. We will help you choose the right keyless entry solution to protect and secure your business.
SYSTEMS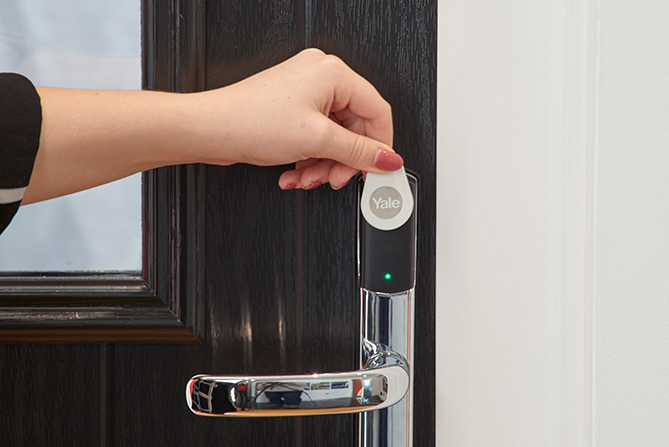 Several types of keyless entry systems are available for both home and commercial use. Each type has its own advantages, and often, your decision will depend on what method of opening you would prefer for your door locks. Your options include:
Pin Codes – The most popular type of keyless door locks. The lock is activated by entering an access pin code correctly. Access code can be replaced easily if needed.
Card or fob – Use a card or fob to swipe entry. Several cards can be given out to residents or employees who need access, and with complex business setups we can create various levels of access control.
Biometric keyless door locks – One of the most secure options available, biometric locks require the use of physical data, usually your fingerprint or retina. The system can be programmed to unlock for the fingerprints of different people who need access.
Smart locks – One of the most convenient and advanced locking systems, smart locks are unlocked via Bluetooth or smartphone, and can be controlled remotely with an app.
Keyless door locks can be installed as stand-alone systems, or can be integrated with access control systems to make a complete security solution for your residential or commercial property.
Locksmiths Ltd helps you move forward with your security. We offer keyless door lock design, installation and repair services for commercial and residential clients in London.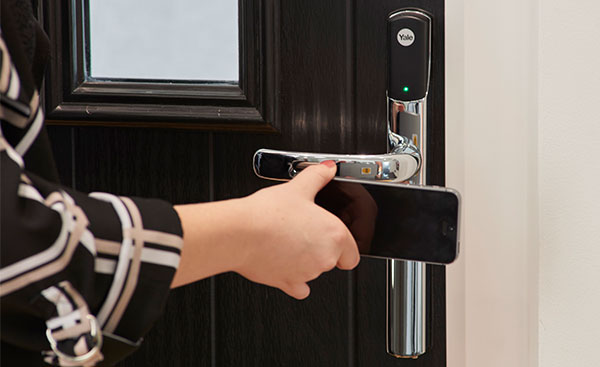 We only work with the finest brand names on the market, expertly installing the most advanced products to increase your security. We work with Schlagle keyless door locks, Kwikset, Simplex, Kaba, Emtek, Yale, Samsung, Mul T Lock and more leading brands.
Contact us today to have your traditional locks replaced and updated, or to discuss the design and installation of your new keyless entry system.