Assure Your Safety with 24 hours of Smart Lock Installation Service
Smart Lock Installation Locksmith Services
Looking to upgrade your home security system and need a to install a Smart Lock in London?
Do you want to install a smart lock in a rental property?
We provide a professional 24/7 Smart Lock Installation locksmith service throughout London. Smart Lock Installation is ideal if you forget your keys, or if you have a rental property.
We offer many locksmith services, y or you can see some of our services here.
We are available 24/7 to provide a free, no-obligation quote for Smart Lock Installation Locksmith London services. Call 0203.667.3601.
You can also send us a WhatsApp or text message, with photos and your location.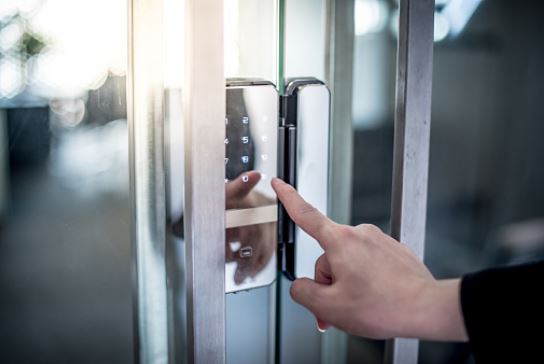 24/7 Smart Lock Installation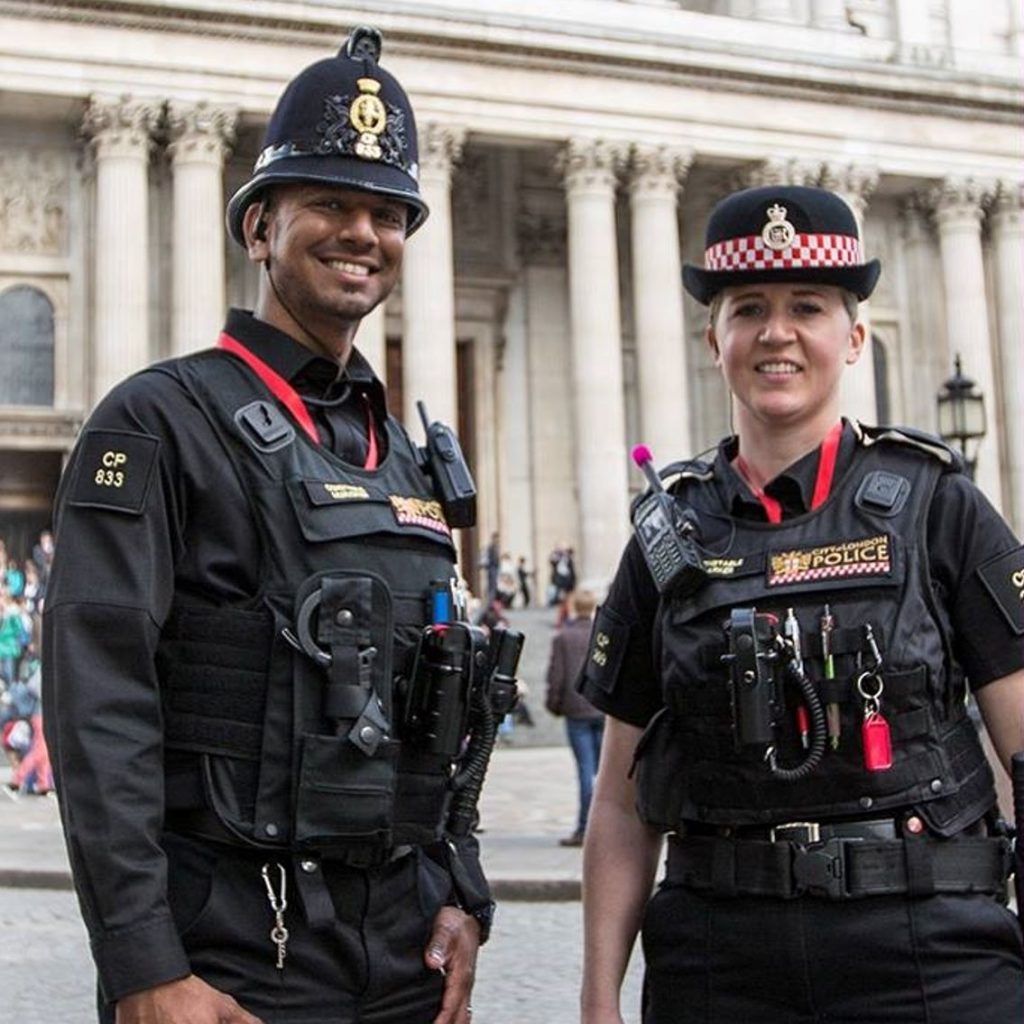 We are a recommended emergency locksmith company that can guarantee a reliable and professional service
Working Together for a Safer London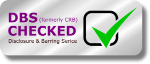 If you lose your keys, don't panic
After we install your smart lock, you will no longer need to remember keys!
With a touchpad or smartphone, you can easily gain access to your home or workplace. Smart locks allow you to let people in at any time you like without having to physically give them keys or be present.
You don't have to worry about your front door being unlocked. Many smart locks will notify you if it isn't secure.
This is ideal for holiday rentals or shared holiday homes that have a lot of visitors.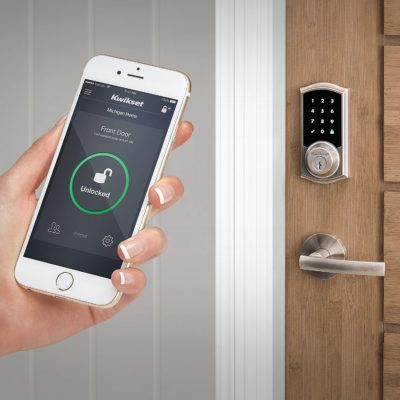 We recommend that you only install reliable brands
Our smart locks are the most secure. Smart locks are considered as as secure as standard key-operated locks by most insurance companies, provided they work with a mortice lock. Although BS3621 is the standard for lock design, many insurance policies require that you use a lock that conforms to this standard. However, there is no official 'insurance approved lock'. Before purchasing a smart lock, it is advisable to consult your insurance company. Find our complete range of smart locks.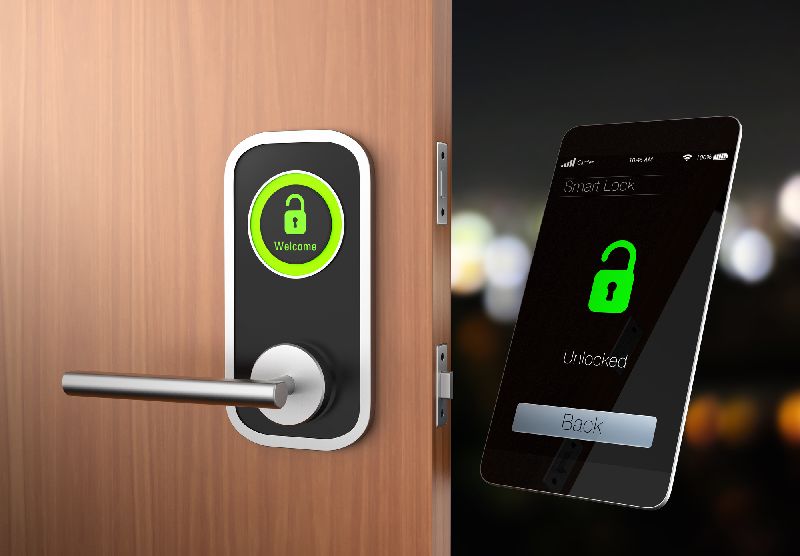 Any type of door lock can be changed
There are two types of smart locks. The first fits over your existing turning cylinder inside your door. It works with your current deadbolt and cylinder. The second replaces your existing lock completely.
To add a smart lock, it's best to consult one our locksmiths. This will ensure that the smart lock is compatible with your existing lock. While most smart locks can be used with existing deadbolts or cylinders, some are not compatible with certain types of locks.
You should also consider other factors. The smart lock will not work if your existing deadbolt isn't able to lock or unlock quickly. Your new smart lock will always attempt to extend completely so that the lock can fit into the jamb.
Any problem that might arise, our skilled technicians will be there to assist you.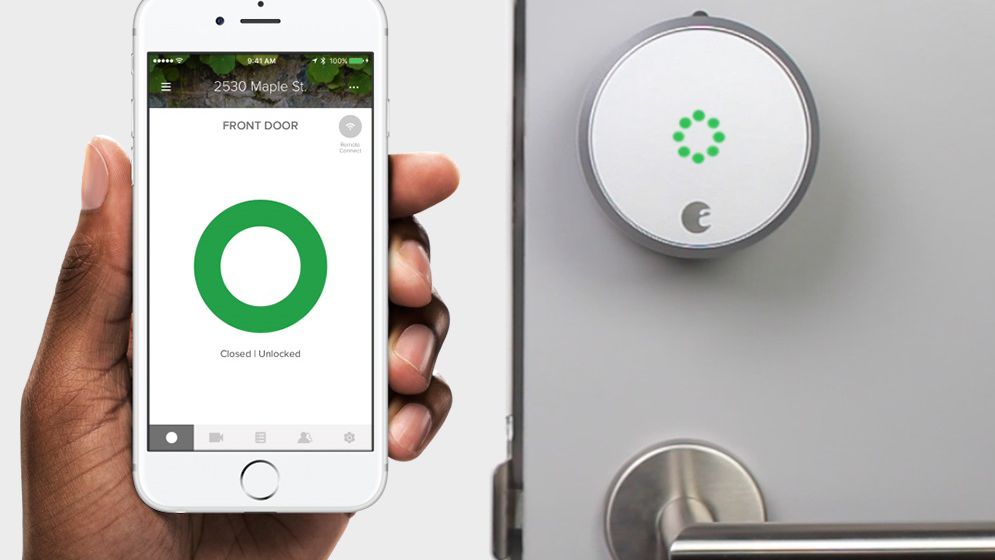 Professional locksmiths who are qualified
All London Locksmiths locksmiths have been DBS-checked and are highly qualified.
London Locksmiths technicians can be reached 24 hours a day, 7 days a week and will respond within 30 minutes of your call.
London Locksmiths are well-known for providing fast and efficient commercial locksmith services. We offer 24/7/365 service to residential, commercial, and office locations. We work hard to find solutions for our customers. Customers are our king. We strive to help them by giving priority to their needs. For any type of problem, such as lockouts, door repairs, safe installations, etc., the fastest and most economical solution will be provided. We ensure that customers receive prompt responses.
Will my cylinder or deadbolt to work with my smart lock?
Most likely, you won't need to make any major changes to your door to allow it to work with a smart lock. The majority of the smart locks available can be used with existing deadbolts or cylinders.
To make it work, you only need to make a few minor modifications to the lock. Many smart lock models can only be used with deadbolts. They might not work with other integrated locks or handles, as well as mortise and/or rim cylinder locks.
Although there are some exceptions, most smart locks are using deadbolts homeowners already have. If you don't have an integrated lock and have separate deadbolts or handles, the old lock can be retrofitted so it will work with your smart lock.
Will the smart lock have an alternative form of access?
Yes. Yes. Many smart locks, which are becoming increasingly popular with homeowners, offer an alternate method of access in the event that the smart lock is temporarily disabled. Sometimes, the smart lock's battery might fail while the homeowner is locked out.
Many smart locks have alternative keyed entry methods to allow homeowners to gain access to their homes even if the lock does not work. This could be one of the smart locks features you are looking for.
Can I operate the lock with my phone?
A smart lock is a lock that you can open using your smartphone. Most smart locks that are being sold to homeowners and business owners can be opened with smartphones. However, there are exceptions. These depend on whether the homeowner's smartphone can be used with the smart locks they already have.
Smart locks are designed to simplify the process of unlocking and locking doors, while still ensuring safety. Smart locks are designed to replace traditional keyed systems by allowing remote access via a smartphone.
The luxury of knowing their keys are safe and secure is something that homeowners have. They can also lock their homes remotely if they forget.
Are your locksmiths trained to install smart locks?
Yes! Yes! Our locksmiths can help with smart lock installations. We are constantly changing the nature of locksmithing and we need to ensure that our technicians keep up-to-date with all changes.
They are able to professionally and correctly install smart locks. Most smart locks in the market come with a set of instructions. Our technicians have performed many smart lock installations, so they are familiar with how to install your smart lock.
Will my door be damaged in the process of a smart lock installation?
The installation of smart locks will not compromise the integrity of your door. Many smart locks can work with deadbolts homeowners already have. Installing a deadbolt can make it easier to install smart locks. The knob set may need to be removed if your door has an installed deadbolt as well as a handle/knob set. It will all depend on the smart lock that you choose to install at your door.
How long does a smart lock installation take?
Installation times for smart locks can vary depending on which type of lock the homeowner wants to install and what type of lock he/she has. Doors with a Grade 1 deadbolt are easier to install. The new smart lock simply needs to be integrated into the existing deadbolt. A deadbolt may be required for homes without deadbolts to ensure that the smart lock works properly and efficiently.
Is a smart lock right for your home?
Smart locks are still in the early stages of their development. They are not yet the locks of tomorrow, but it is difficult to say. While they are innovative and cutting-edge, many of them place more emphasis on connectivity and efficiency than making locks safer and more secure.
Talk to your locksmith before you buy a smart lock. They can help you choose the right lock for you. It is essential that you know the differences between smart locks and traditional locks .
Smart locks were created out of the desire to integrate smart technology into everyday life. Smart locks offer many benefits that homeowners can take advantage of to simplify their lives. Some smart locks can unlock your front door when you're within close proximity.
The door unlocks by detecting the Bluetooth frequencies from your phone. It can also be used to grant temporary keys to homeowners to allow them to let guests in their home while the homeowner maintains control of their home. Smart locks are revolutionizing home security.
Smart locks are not only technologically advanced, but they also look and feel like the future. Many homeowners are now taking advantage of smart lock installations.
What Goes Into A Smart Lock?
Smart locks come in many variations. Smart locks come in many different forms. However, the majority of smart locks have three components that keep them running smoothly. The wireless transceiver, locking mechanism and motor are the basic components of smart locks.
Each component is crucial to ensure that the smart lock functions properly. The wireless transceiver, which is the part that allows communication with other devices, is an important component of the smart lock. These devices can be smartphones or other automated home systems.
The Grade 1 deadbolt is used for the locking mechanism. The motor that engages the deadbolt normally uses batteries that have been placed inside the lock. However, there are a few smart locks that don't use a deadbolt lock mechanism.
Smart locks are not just about how efficient they make locking doors, but how secure they make your home. This is the main function of a door lock. Although it may seem like an entry mechanism, it is actually a major part of home security. Its effectiveness is determined by how safe your home can be.
Smart locks are equipped with a wireless transceiver, which is a game-changer. Smart locks are more secure because they have transceivers. These transceivers allow you remote control of your smart locks, as well as connecting your smart lock with existing home automation systems. This ability is available as long as your smart lock has Wi-Fi capability.
All homeowners know that sometimes keys get lost or locked inside their homes. Fortunately, these unfortunate events are now a thing of the past thanks to small additions such as the wireless transceiver.
Home automation is possible with wireless transceivers. They allow homeowners to control their home even when they're not there. These locks can be connected to a homeowner's wireless network, so the homeowner can remotely control the lock.
The deadbolt lock mechanism, in addition to the wireless receiver and the motor running the smart lock, is also very important. Deadbolts are one of the most secure locks homeowners have access to when it comes to protecting their home. According to the ANSI (American National Standards Institute), deadbolts can be classified according to their Grades. These range from Grade 1 through Grade 3.
Grade 1 is the strongest and most highly rated deadbolt and Grad 3 the weakest. Because these deadbolts are the strongest and most resistant to forceful entry, as well as traditional lock picking methods, it is recommended that homeowners use Grade 1 deadbolts.
The smart lock installation is the only thing that should be done if your home already has a Grade 1 deadbolt. If you don't have Grade 1 deadbolt locks installed, then a smart lock install would be the best way to upgrade them.
A professional locksmith can help you install a smart lock. It is easy to put together. There are many types of smart locks and each one has its own characteristics. There is no one-size fits all method of installing smart locks. Because most smart locks use the same components to work, it's possible to outline the steps required to install one.
A compatibility check is the first thing you need to do. To ensure that the smart lock installation goes smoothly, it is important to check the compatibility of the existing lock with the new one.
While deadbolt locks work with most smart locks as described above, other integrated locks may not be compatible. Each smart lock's instruction manual will detail which locks are compatible and which are not.
If the lock you currently have is not compatible, our locksmith will need to take it out and replace it with a compatible model. After the deadbolt has been installed, it is time to prepare the deadbolt for integration into your smart lock.
Because smart locks come in different designs, each one will have a unique process. The process involves attaching the smart lock to the door and through the deadbolt. Your locksmith will ensure that the instructions manual is reviewed and that the right mounting plate is used to ensure that your lock functions efficiently.
Once the lock is attached to the door the motor of your lock will be examined by our locksmith. The locksmith will need to install the batteries and ensure that the lock functions properly.
Next, the homeowner will need to install the appropriate application on their smartphone. If the smart lock is granted access to your wireless network, the homeowner can then give the smart lock access. This will allow the homeowner to unlock their doors from their smartphone and gain remote access to their smart lock if that is an option.
Fast, Affordable and Secured Locksmith Services
We are committed to providing high quality locksmith services in your time and place of need. London locksmiths are highly skilled and use only the highest quality security products on all installations.
We value your safety. To ensure our clients' satisfaction, we offer exceptional customer care from start to finish.
We are a Recommended Emergency Locksmithing Business and we guarantee a specialist and reliable service.